http://religion.blogs.cnn.com/2012/08/27/bill-nye-slams-creationism/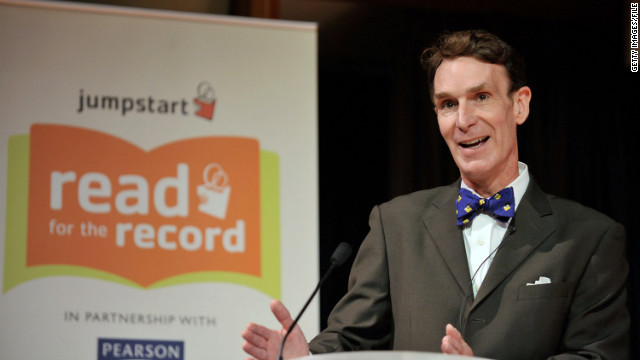 Good Lord, what is this nonsense about evolution? When I was a little kid, in the wake of Sputnik, all Americans wanted to promote Science, and there was no nonsense about "Creationism." There were TV shows about life emerging from the primordial soup and that's what we learnt in biology. No one doubted it.
In high school we had an assembly at which a biologist who was a college professor spoke to us about evolution. I remember it well: he was young, very good looking, and the first man I'd ever seen in person who had a beard. I was impressed.
So what happened? As a child I heard that in the Olden Days there were people who objected to evolution, and that it all blew up during the Scopes Monkey Trial. But that was long ago and far away--and now the theory of evolution was established as solid fact, and everyone accepted it. What happened???
Were there people around when I was growing up who were Creationists? I think not. I think there were a great many people who simply never thought about the origin of species. They were mostly poor, uneducated people who had enough problems dealing with their own lives and didn't worry about such things. In was only during the late 70's with the emergence of the religious right that demagogues got these people riled up and recruited them.